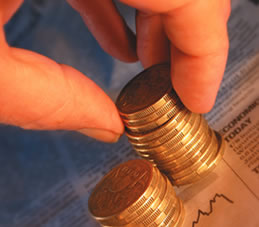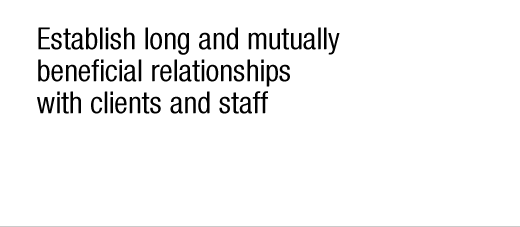 Our Goals and Values
At Larkin & Associates, our goal is always to establish a long-term and mutually beneficial relationship with both our clients as well as our own staff. We encourage our employees to use their experience, education and most of all, their creativity, to develop and deliver value-adding solutions for clients.
Our clients frequently require resources that can function effectively in a Japanese and/or English audit/compliance environment and our goal is to ensure the repeat business request rate from clients remains at very high levels.
We appreciate the confidence our clients place in us, and we work tirelessly to continuously keep earning it.
The Guiding Principles of Larkin & Associates
Our greatest assets are our people
The needs of our clients are always our number one priority
We take great pride in the high quality of our work
We have an unequalled record of delivering "out of the box" solutions
We make great efforts to assign the best resources to each engagement
We are always seeking opportunities to capitalize on opportunities for teamwork synergies.